Welcome to Maine Bingo where you can find out all about how to play bingo in the state's 54 bingo halls.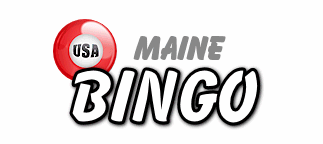 There's a bingo game near you every day of the week, whether you live in Portland, Lewiston, Bangor, Auburn, Biddeford, Brunswick, Sanford, Augusta, Scarborough or elsewhere. Playing bingo is great fun and there's plenty of charity bingo in Maine to keep you happy all the time.
Bingo is legal in Maine as long as it is not run for profit. High stakes bingo in Maine can only be played on federally recognized Indian tribes land. The high stakes games can only be run on 27 weekends per year and the Indian tribe must pay an annual fee of $50,000 to the state to be allowed to run.

Bingo Halls by Town/City in Maine
View Bingo Halls by County or view all states at Bingo Halls USA.
If the county you live in is not listed then there are no bingo halls in your town/county.